CardiAid Trainer
The Best Training Companion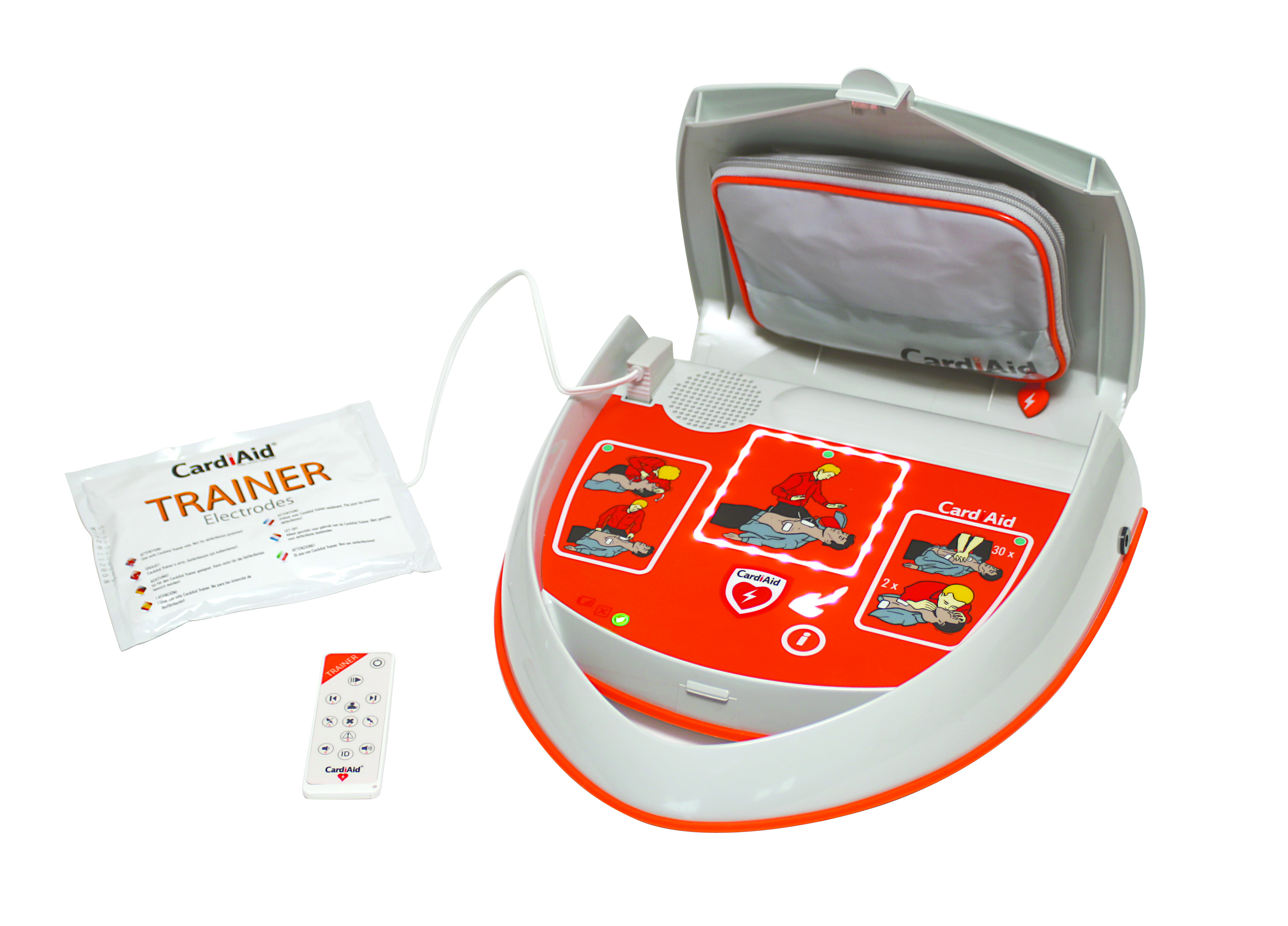 When a person has sudden cardiac arrest, the situation will be stressful, hectic and even chaotic. It is difficult, yet critical to act quickly in this environment since every second counts. For this reason, it is advised for potential users of CardiAid AED to be trained periodically with CardiAid Trainer which was developed specially for this purpose.
CardiAid Trainer is designed considering special needs for AED training:
It has the same appearance with CardiAid AED, aimed to make trainees familiar with the product.
It can simulate all possible scenarios a user may face while using CardiAid AED; and the user can be trained about the actions to take in each situation.
It is operated by the instructor with remote control. The instructor may set different scenarios instantly according to the need of each user and/or the subject of the training session.
It can operate in more than 20 languages: English, French, German, Dutch, Turkish, Italian, Spanish, Catalan, Portuguese, Brazilian Portuguese, Thai, Danish, Norwegian, Swedish, Finnish, Russian, Polish, Czech, Macedonian, Arabic, Persian, Slovene, Hungarian, Chinese-Mandarin and Chinese-Cantonese,