Storage and Protection
When someone suffers from sudden cardiac arrest, every second is critical. In a public place, it may be a problem for the responder to know whether there is an AED on site and to bring the AED to the scene.
On the other hand, the AED should be protected when in a public place; like airports, city halls and schools. For this reason, CardiAid AED should be stored where it may be noticed and reached quickly while providing safety of the device.
With their special designs, CardiAid Wallmounts, indoor- and outdoor AED Cabinets ensure that CardiAid AED is noticeable and easily reachable in case of an emergency.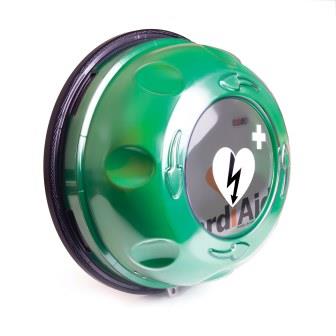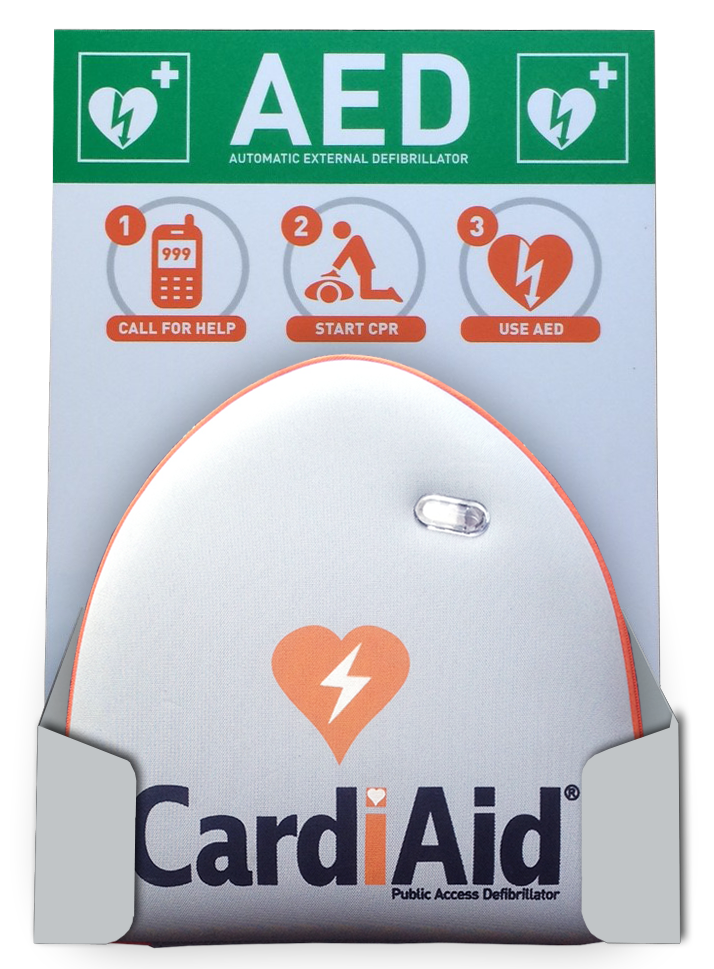 CardiAid Information Board and Wallmount
With its special design, CardiAid Wallmount ensures that CardiAid AED is noticeable and easily reachable in case of an emergency. CardiAid Wallmount provides practical storage for CardiAid AED. CardiAid Wallmount also provides storage for spare electrodes, if necessary. CardiAid Wallmount is especially suitable for places where there is no need to secure the AED with CardiAid AED Indoor or Outdoor Cabinet.
It is advised to install CardiAid Wallmount, Information Board and AED signs to increase the visibility of the AED point and thus the effectiveness of the public access defibrillation / AED Program.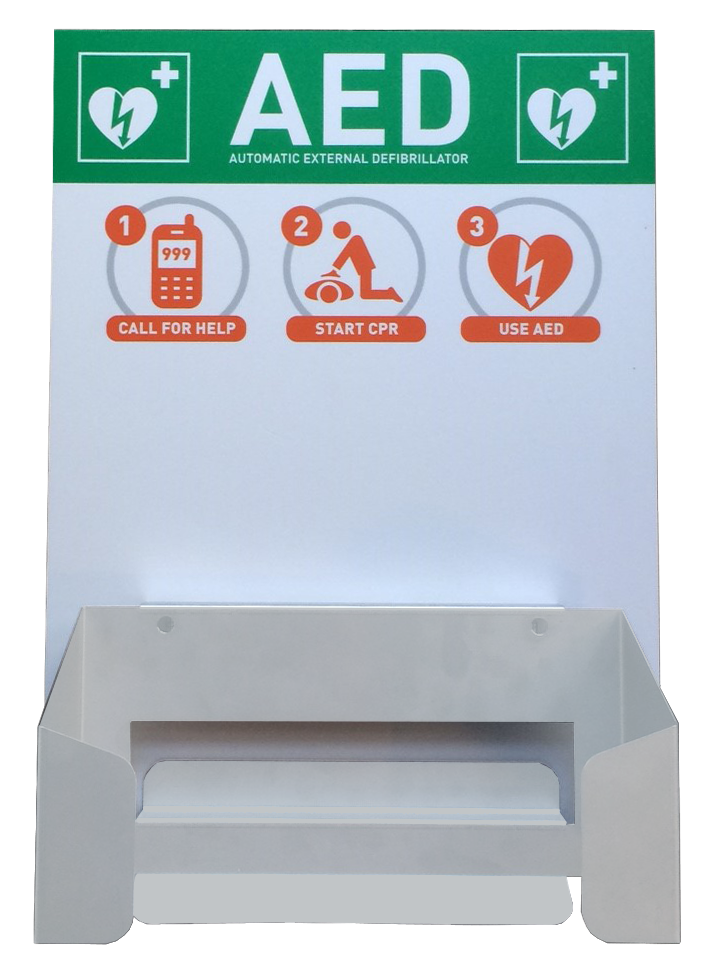 Outdoor Cabinets
When your CardiAid AED is placed in an outdoor environment, the Solid Plus Heat and Solid Plus products are your cabinets of choice. These sturdy cabinets make sure your AED has the best possible storage and offer maximum protection against dust, (salt)water, weather conditions and vandalism.
The solid construction, excellent build quality and high quality appearance meet all your requirements when it comes to outdoor storage. Rust and decay will not apply, ensuring a long term storage of your life saving device. Special UV blocking filter in the cover protect against the sun and make sure the cover remains transparent for a long time.
When outside temperatures could drop below 5 degrees Centigrade, the Solid Plus Heat makes sure the inside cabinet temperature remains at a comfortable temperature (> 5 degrees Centigrade), even when outside temperatures drop to -25 degrees Centigrade. This ensures availability of your CardiAid AED in every season of the year.
A tailor made heating element has a fully automated operation, making constant measurement of the inside temperature and controlling the heating element 24/7/365. All you need to do is plug it in. The heating element is also very efficient, using under 200 kWh of electricity per year.
Both outdoor cabinets have proven their value since 2010 and can be found in city centers, harbors, industrial areas, beaches, outdoor sports areas and natural parks.